Ann Arbor Dentist - Ann Arbor Dental Office
Comfort and convenience are the hallmarks of Michigan Esthetic Dental's office operations. To ensure your convenience, below is the information you need about our hours, location, appointment scheduling, insurance acceptance and billing.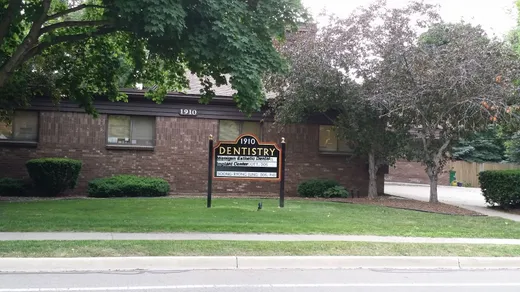 Happy&Green Dental/Ann Arbor Dental Implant Center
1910 Packard St.
Ann Arbor, MI 48104
(734) 478-7311
Office Hours

| | |
| --- | --- |
| Monday: | 08:00 AM - 07:00 PM |
| Tuesday: | 08:00 AM - 07:00 PM |
| Wednesday: | 08:00 AM - 07:00 PM |
| Thursday: | 08:00 AM - 06:00 PM |
| Friday: | 08:00 AM - 06:00 PM |
| Saturday: | by appointment |
| Sunday: | Closed |


Appointments
We have made requesting an appointment a simple process via our Web site. If, for any reason you cannot keep a scheduled appointment, or will be delayed, please call us as soon as possible.
Insurance and Billing
All insurance Welcome Including U of M Employee & Student Dental Insurance.
Payment Options
We accept checks, cash or credit cards such as VISA, Master Card, Discover, American Express. We also offer flexible payment plan. Please contact our Financial Coordinator for detail information, We are happy to file Insurance for your reimbursement.
---
Facilities and Equipment
1. Patient monitoring system with IV conscious sedation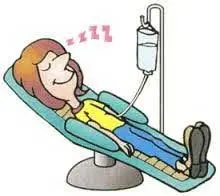 ---
2. Digital x-rays (Digital panoramic radiograph and Intraoral radiographs) Digital radiography typically reduces radiation exposure by 75% or more.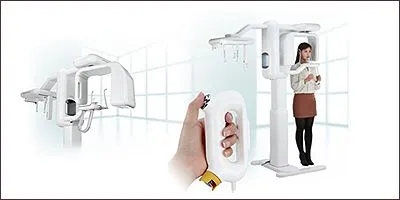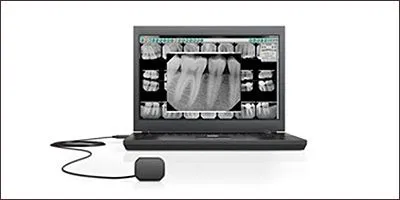 ---
3. Intraoral photography and videography
You can see your mouth with video or photo.
---
4 Digital Impression
3 Shape intraoral Scanner, Nobody likes to have "goop" in his or her mouth, and digital impressions eliminate that discomfort for the patient. Beyond that, it shortens prep time, shortens turnaround time and makes the patient more comfortable with the process. "It's tolerated better by most patents, and dentist have the security of knowing you're going to have a better fitting restoration coming back that's more accurate," Dr. Jung said. "I tell my patients what I'm doing and it gives them greater peace of mind and great trust in me and the clinical team. Patients perceive real value in it."
---
5. Custom made abutment using CAD/CAM
Custom abutments offer a patient-specific design that sculpts the gingiva to form the ideal contours, helping to transition cases toward the final restoration. Components designed and fabricated with CAD/CAM technology accommodate the gingival contours of patients with a degree of precision that is simply not possible when stock abutments are modified on a conventional soft tissue model.
---
6. Guided Implant Surgery

Benefits of Computer Guided Surgery - Precision ... Accuracy ... Success. Computer guided implant surgery represents a giant step forward in the replacement of teeth with dental implants. Using Computerized Tomography (CT) Scan techniques and 3-D imaging, dentists can now visualize the placement of dental implants in three dimensions. This eliminates the guesswork involved determining what parts of the jawbone offer the best sites for dental implant placement.
---
7. Ellman AcuSect Electrosurgery Unit
Gum plastic surgery, biopsy, frenectomy, crown lengthening surgery. depigmentation surgery; no more blade The AcuSect™ radiosurgical energy source delivers advanced radiowave technology providing outstanding surgical control, precision and versatility. The high frequency of 4.0 MHz minimizes heat dissipation,
and thus cellular alteration, while cutting and coagulating soft tissues. AcuSect™ is the ideal solution for your office-based minor surgical procedures.
Features and Benefits
Reduced post-operative discomfort
Minimal scar tissue formation
Precise incisions in delicate tissues
Enhanced healing
Excellent cosmetic results
---
8. Painless injection system( Wand system)
A proven practice-builder, The Wand® STA (single touch anesthesia)provides a painless, stress-free alternative to dental anesthesia via syringe. It delivers a computer-regulated flow of anesthesia that provides immediate, pain-free dental anesthesia for all injection types. Patients will experience no pain or numbness.



---
9. Nitrous Oxide Sedation (Laughing Gas)

Nitrous Oxide Gas For those who experience a low level of fear or anxiety associated with the dentist , but still need help calming worries may benefit from nitrous oxide . Commonly called " laughing gas ," nitrous oxide will help alleviate racing thoughts and concerns related to the dentist . "Laughing gas" is a mild sedative. By inhaling a combination of nitrous oxide and oxygen you can achieve a pleasant, tingling sensation. Patients often listen to relaxing music with this method to help keep their mind and body relaxed further. The inhaling technique for administrating nitrous oxide makes it an ideal dental sedation option for people who fear needles. No injections, no needles and no IVs are necessary for effective sedation through nitrous oxide gas . Patients who use nitrous oxide gas for their sedation dentistry remain aware of their surroundings at all times throughout the procedure. However, the mild sedative helps relax nerves and calm anxieties that may be accompanied with trips to the dentist .

---
10. Intraspin system for L-PRF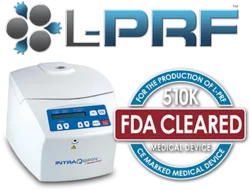 Enhanced natural healing process