Happy & Green Dental/Ann Arbor Implant Center offers a full array of dental services to help you maintain healthy teeth. You can read more on this page about specific services.
Advanced Dental Implant & Prosthodontics Services
All-on- 4/5
I
mplant supported overdenture
SingleTooth Implant
Sinus bone graft
Bone Augmentation and Implant Placement

IV(Intravenous) Conscious Sedation

L-PRF ( Leukocyte-Platelet Rich Fibrin) Service
Simple Holistic Procedure
Latest Healing Technology
No chemicals, foreign substance or addictives
100% natural autogous graft
FDA cleared medical device
Simple and very economic procedure when compare to bone grafts
L-PRF produces rapid healing especially during the critical first seven days after implant placement and bone graft
Dental Implants, Bone defects, Tooth extraction sockets(Preventiion of Dry socket), Sinus augmentation and ridge augmentat
Digital Impression(Intraoral Scanning)
No impression material, High Accuracy, Fast & comfortable.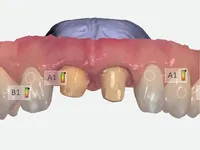 What sets us apart
"One Stop Dentistry". We offer both implant placement, bone augmentation surgery and restoration.You don't need to travel to other offices for surgery or Crown&Bridge, and or Denture.
We proudly offer oral surgery services, such as impacted wisdom teeth extraction and Preprosthetic surgery.
We offer cutting-edge high tech services for your dental health.
We offer painless service as possible as we can.
Emergency Dental Treatment
If you have a life-threatening or severe injury, call 911 or go directly to the nearest hospital emergency room. We can treat a variety of traumatic dental injuries, including teeth that have been chipped, moved, or knocked out entirely. Please call our office for assistance.